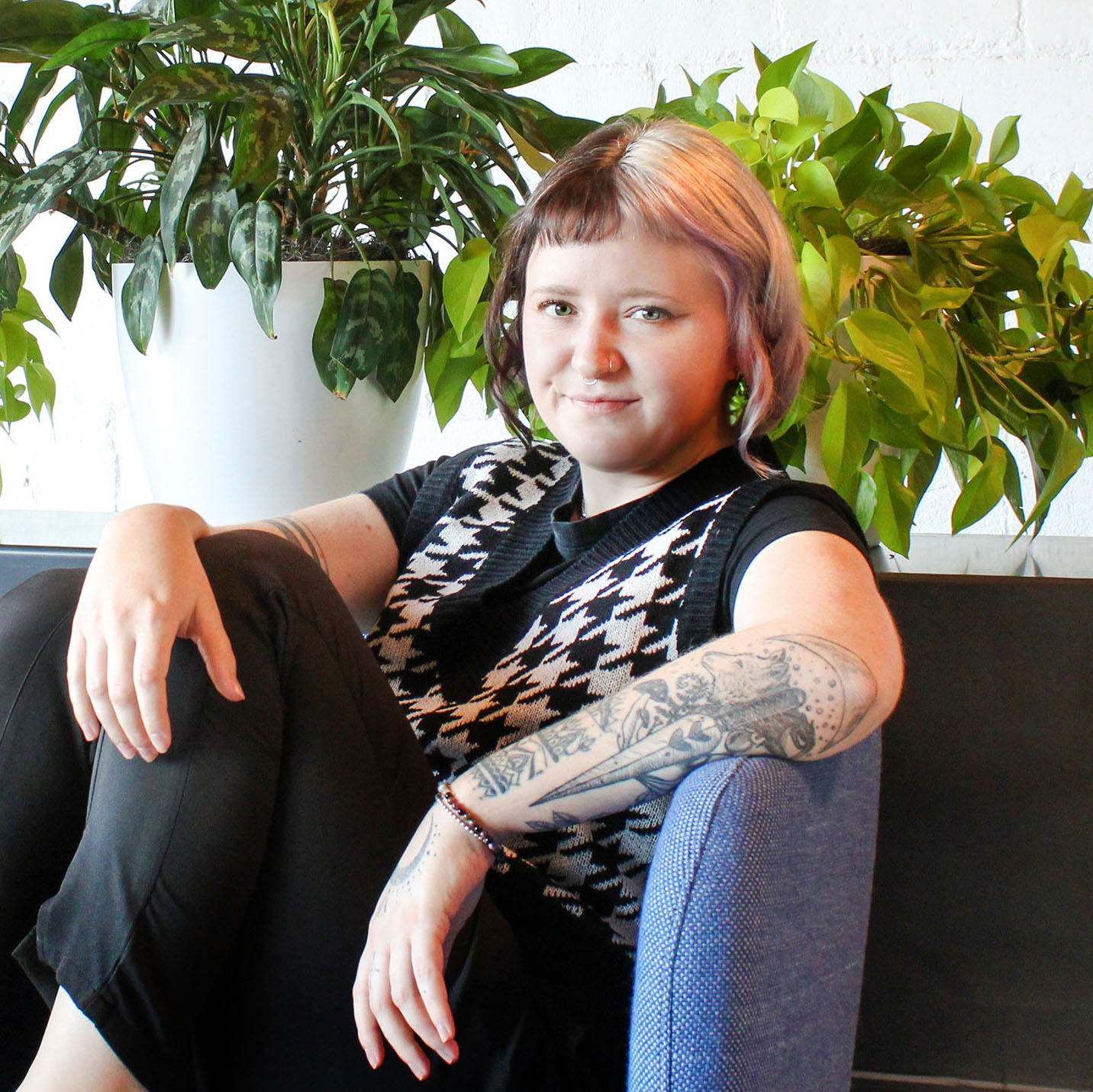 Graphic Designer
Rebecca Stone
Fun Fact
Rebecca loves illustrating on the side. On any given weekend, you may find her selling art at pop-up art fairs around Kansas City. 
Rebecca has been an artist and designer for as long as she can remember. Her neighborhood lemonade stand always had the best-designed posters and she loved painting her favorite animals and anime characters. She went on to study graphic design at Western Michigan University and worked with esteemed brands, such as Boulevard Brewing Company, Brewery Ommegang, and Lyric Opera of Kansas City. 
Rebecca's diverse work experience has given her the grit and skill set to handle the wide range of Generator's project types. Rebecca is committed to engineering the current and future brand of Generator Studio, as well as capturing the stories we have to share along the way. She's a hobbyist photographer, and the person responsible for capturing office shenanigans and treat administration for barkitect photo shoots.
The goal of design is to raise the expectation of what design can be.